Welcome to Lahore Waste Management Company
At Lahore Waste Management Company, we feel and care about the city we live in, besides performing operational duties to maintain cleanliness in Lahore.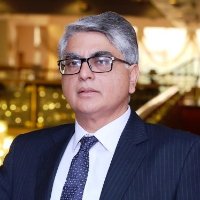 Change is the most cherished desire of customers these days. Citizens want governments to change the style of delivering services and make them more 'customer focused'. If anyone wants to assess the achievements of LWMC for improving waste management services since its inception,[...]
Managing Director LWMC
We Clean Lahore
Like Never Before.
Committed to turn Lahore into one of the cleanest cities on world's map, we have introduced an efficient, improved and integrated SWM system that can cater the growing population's requirements. In doing so, we are also trying to contribute to a sustainable SWM system by:
Encouraging communities to reduce waste at source
Increasing public private partnership for customer friendly services
Creating safer disposal sites
Our Partners
Lahore Waste Management Company has outsourced SWM to two turkish Waste Management Companies i-e M/S Albayrak and M/S Ozpak.Both the companies are responsible for Waste Collection Transportations,Mechanical Sweeping and Washing in their respective Zones
274 union councils have been strategically alloted between Albayrak and Ozpak to ensure effective Management of Waste.
Quick Contact Us
You can request for a bin or waste container for your street or area.Submit your request by filling online request form.
LWMC encourages citizes to logde complaint regarding irregular wokers or waste collection and clearance of waste from open plots.Submit your complaint by filling online from.